The EDC Experience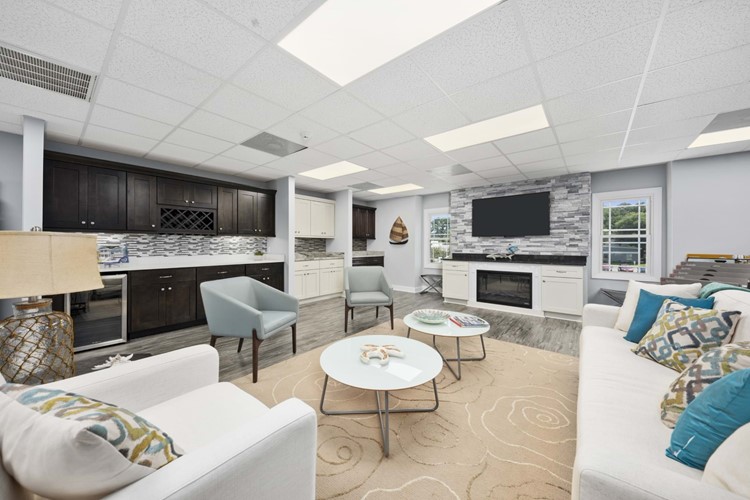 The EDC Experience can be summed up in one word: Easy. From pre-closing through post-closing, we do everything we can to make the home-buying and move-in process as easy as possible for our customers.  To see which homes are currently under construction and available for you to customize, click here.

Buyer Selection Meeting
If you contract early for one of our homes prior to its construction, we host selection meetings in our office to help you pick out siding, stone, roofing, paint, carpet, cabinets, granite, etc.—all the different things that go into customizing a new home. Anything we normally stock in our inventory is not considered an upgrade, so there are no additional costs. Many builders don't offer this level of customization because they feel it can slow down construction. At EDC Homes, it is part of our streamlined process. More importantly, we feel customizing a new home helps you feel like you had a hand in building it.

During Construction
Before your walk-through in your new home, there were months of construction that took place. There were more than 80 skilled tradesmen that worked on your home. There were numerous inspections from the building department and there were many quality materials used to construct your home. In addition, our full-time construction supervisor was there to oversee the building process and EDC Homes quality control manager inspected your new home weekly to ensure quality standards were achieved. Not only do we have minimum standards that the local governing officials require, we also have quality standards that had to be strictly adhered to by our third-party warranty company and our own company policies. Every EDC home goes through a rigorous quality control process before it goes on the market so you know you are getting a quality home from the outset.

Builder Walk-through and Home Orientation
Now that you know what it took to build your home, here's what you can expect as you are introduced to it. Think of the walk-through as your orientation. The purposes of the walk-through are to teach you how to work the equipment in your home, talk to you about ways to maintain your home so it stays like-new as long as possible and thoroughly inspect the home to ensure you are completely satisfied.
Once on-site, you'll learn about the warranties that are included with your new home, who to call if you have questions and you'll walk through each room and the exterior with our quality control supervisor.
On the inside of the home we'll demonstrate how to work things like your thermostat, doors, windows, appliances, electrical fixtures, showers, tubs and sinks. If you chose to add a security system or fireplace, we'll teach you about those too. On the exterior, we will show you your property boundaries, talk to you about homeowner maintenance and how to work any equipment located in your garage. Once you feel comfortable with how to work all of the mechanics of your home, we'll guide you through, room by room and make sure the quality meets your expectation.
Lots of information is conveyed at the walk-through. There is an excitement from the emotions knowing you will be not only headed to closing soon but actually moving in. Don't worry, we'll give you copies of all the paperwork you'll need in case you forget things we discuss. You'll get a year-round homeowner maintenance guide to follow and you'll also have a full-time warranty team, should you need.
What to look for at the walk-through?
Although we closely look at each room before you do, sometimes you may find minor touchups needed before you close. We will also be making sure that all doors close smoothly and windows operate easily. Please keep in mind that, after you move in, paint touch-ups, stains in carpet, and/or caulking issues will be considered homeowner maintenance items once you close on your home.
How long does our walk-through take?
You can expect to spend between forty-five minutes to an hour at your walk-through.
What happens next?
For many of our customers, they attend their walk-through and don't find any items that need attention. On occasion, customers may find some minor touch-up items we can take care of before you close. Any items that need to be addressed will be coordinated by our punch out team and will be written down and noted on your walk through report. Those items will be repaired and we will schedule a second walk-through to inspect those items for completeness prior to closing.

Closing
EDC Homes works with Atlantic Bay Mortgage Group, which offers customized loans for your unique situation, making for a smooth, hassle-free experience. Most of our homes close within 30 days.
Post-Closing
One of the most important aspects of the EDC Experience is our warranty program. We stand behind our product and will be there to help you long after your home is purchased. It is just one of the many things that sets us apart from other home builders.