Testimonials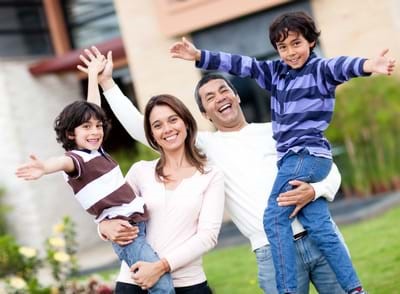 ---
This home is a dream come true. We were able to customize this home while framing which included a master wet room with frameless 9ft glass doors, tank less water heater, hot soak tub, shower seat, bath shower built-ins, long drain, expanded master closet, pocket door to the upstairs laundry, gas stove, extra electrical circuits, composite decking and arabesque kitchen backsplash. Everyday we come home to serenity. Thank you Seth Johnson and the EDC Team for making our changes come to life.
Nick,

Thank you from the bottom of our hearts for making the house in Throughgood, Va Beach, our home.  We love every inch of it and we are looking forward to the memories we will make in it over the years.

Also, thank you for your friendship!  How fortunate we are to have met you and the EDC team.

With love and our deepest gratitude.
As first-time home buyers, the whole experience went a lot smoother with the help of Pamela Hunt and her team at William E. Wood. By them having a close relationship with EDC Homes, we were able to select our countertops, cabinets and flooring. Throughout the whole home-buying process, we were treated like family more than buyers, and we have a wonderful house that we love. My wife and I would like to thank EDC and our realtors, Pamela Hunt and Associates, for making our dream come true.
As first-time home-buyers, we could not have asked for a better home. The high-end finishes and thoughtfulness of the layout made our home perfect for us. Even our neighbors, whose homes are new construction, have complimented the craftsmanship and design of our house. In addition, the customer service provided with the builder warranty is outstanding; they were always able to address our questions and fix anything in a timely manner. I am also a realtor, and I always make sure to search for EDC's inventory of homes for my clients, as I know that if they purchase one of their homes, they will have the same satisfaction we've had with ours.
We were very impressed with EDC's new construction warranty service. The EDC warranty repairman was very knowledgeable, and we were very impressed with him and the entire company. We are very thankful to have bought a home from EDC.
Thank you to Equity Development Corporation for such an easy transaction. It will always be a no-brainer when I have a buyer that has one of your houses on their radar. EDC does such a great job, and my clients really appreciated everything they did.
Whenever I'm doing a property search in my buyer's price range and criteria, I am literally praying that an EDC like-new home shows up! I know that my buyers will not be disappointed! Truth be told, I call their agent too. They are a pleasure to show, and the company backs up their product! If I were buying a home, I would definitely buy one of EDC's properties!
As a buyer's agent, I am in and out of homes on a daily basis, some of which are rehabilitated. I have never had my home inspector give such high remarks on the quality of work done on such a home. I know that some investors want to make a high profit on their properties, but with EDC, it is very evident that they want to put out a quality product to consumers. If any future clients want to see a property owned by EDC, I will gladly and willing stand, as an agent, behind the purchase of the property. Overall, the experience with EDC was low-stress and well worth it.
It has been a pleasure showing and selling EDC's beautifully renovated homes. These nicely renovated homes are well-suited to first-time homebuyers. Home inspections on EDC homes go smoothly, and their listing agent [Pamela Hunt] pays close attention to closing details, and her service is impeccable. I feel fortunate to have these kinds of homes to show in this price range with this agent and this builder.
I sold a property that had been professionally renovated by Equity Development Corporation to an elderly gentleman and his daughter. It was a very straightforward and easy transaction. Months later, a problem arose with a subcontractor's work. When notified, Equity Development Corporation immediately stepped up to the plate and in the spirit of backing up their product and protecting the buyers' investment. They quickly solved the problem completely to the buyers' satisfaction. It is a pleasure to work with a company that gets the job done when you need it.