Customizing Your New Home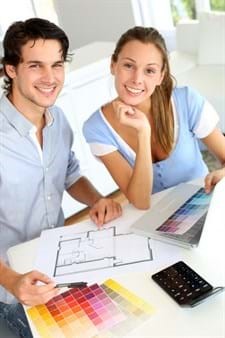 Are you interested in customizing your new home? We offer our home buyers the opportunity to select colors, materials and finishes on homes built from scratch and, in most cases, even after construction of a model home has started.
We host selection meetings in our office to help buyers pick out siding, roofing, shutters, flooring, paint, cabinets, granite, etc.—all the different things that go into customizing a new home.
Many builders don't offer this level of customization because they feel it can slow down construction. At EDC Homes, it's part of our streamlined process. More importantly, we feel customizing a new home helps our buyers feel like they had a hand in building it.
To see which homes are currently under construction and available for you to customize, click here.