Featured Lender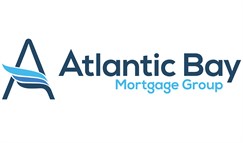 EDC Homes' featured mortgage lender is Atlantic Bay Mortgage Group, which has built a history of excellence and community involvement since it was founded in 1996. Atlantic Bay offers more than a perfectly customized loan for each buyer's unique situation; its loans are funded, processed, underwritten and closed in-house, making for a smooth, hassle-free experience.
---
Open The Door To Owning A New Home
With Atlantic Bay, you'll find more than a perfectly customized loan for your unique situation. You'll find peace of mind, knowing that your best interests are what guide your loan application throughout the entire mortgage process. Your loan is funded, processed, underwritten, and closed within the Atlantic Bay Mortgage Group Operations Center, which makes for a smooth, no-hassle experience. We act as your personal liaison, keeping you informed of your loan's status, and join you at closing to ensure your peace of mind.
---
You're Working With The Best
The professionals at Atlantic Bay help thousands of homeowners each year obtain the best mortgage for their unique situation. Our experts will take the time to listen to you and understand your goals so that we can find you the right loan product. In an industry that's ever-changing, it's important that you align yourself with a proven lender that will not only navigate the complex rules and regulations to get you the perfect mortgage but we will also close on-time. In fact, over 99.7% of our loans closed by the agreed contract date – 3 times higher than the industry standard.  Every year since 1998, Atlantic Bay has been voted the Best Mortgage Company in Hampton Roads by readers of The Virginian-Pilot.
---
The Benefits Of Using Atlantic Bay
Higher levels of communication throughout your loan process. Impeccable history of closing on time. Extended rate lock for up to 180 days. Proven experience and customer service. No last minute surprises. Loan programs with 100% financing.
---
Discover The Advantages Of Working With Atlantic Bay
99.4% Customer Satisfaction
Doing right by our clients and business partners is Atlantic Bay's top priority. Keeping this principle in place throughout the entire mortgage process has earned us a 99.4% customer satisfaction rating.
99.7% Closed By Contract Date
99.7% of all Atlantic Bay loans are closed on or before the contract date. By having a reputation for closing loans with speed and efficiency, we have been able to build better relationships with customers and professionals alike.
T.B.D Loan Underwriting
Unlike most mortgage companies, Atlantic Bay underwrites To Be Determined (TBD) files before the client has a property. This means the client can be fully approved prior to finding a property.
Data is derived from internal metrics as of 09/2018.
---
Your Personal Mortgage Banker: Mike Startare
Buying a house is often one of the most stressful times in a person's life. Mike's experience in the industry and the area will make the mortgage process easy for you to understand. It is his goal to make the transition to home ownership as smooth as possible. You can always expect to be informed and to receive top-notch customer service. Whether you are a military family who is new to the area, a first-time homebuyer, or buying your retirement home, Mike will be here every step of the way making sure you are educated and updated on your loan application. He is experienced in VA, FHA, conventional, investment, and jumbo loans and looks forward to helping you achieve the amazing goal of homeownership!
If you are buying your first home, your tenth home, an investment home, are new to the area, or are retiring, let Mike walk side by side with you on your journey towards home ownership. He will be with you every step of the way!
Contact Mike Startare at mikestartare@atlanticbay.com or (757) 270-4647 today to see how Atlantic Bay can care for you and your unique situation. For more information, visit: www.atlanticbay.com/mikestartare

The featured lender has an affiliated business relationship with EDC Homes. You are under no obligation to use the featured lender for financing. If you have a brokerage relationship with another agency, this is not intended as a solicitation. This communication is provided to you for informational purposes only and should not be relied upon by you. EDC Homes is not a mortgage lender and so you should contact Atlantic Bay Mortgage Group, L.L.C. directly to learn more about its mortgage products and your eligibility for such products. Information deemed reliable but not guaranteed. All loans subject to income verification, credit approval and property appraisal. Not a commitment to lend. Atlantic Bay Mortgage Group, L.L.C. NMLS #72043 (nmlsconsumeraccess.org) is an Equal Opportunity Lender. Located at 600 Lynnhaven Parkway Suite 203 Virginia Beach, VA 23452.