2020 St Jude Dream Home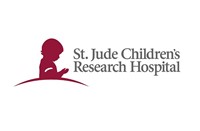 Twenty years ago, the first St. Jude Dream Home was built in the Ocean View area of Norfolk.  It brings the entire EDC team great joy to announce that we are bringing the St. Jude Dream Home full circle by celebrating the 20th Anniversary right where it all began in Ocean View!
An official groundbreaking was held on Friday, November 15th with an expected completion date of Spring 2020.  Tickets for the Dream Home will go on sale this winter!  We encourage everyone to come see the house when it opens for public tours this Spring. 
We would also like to thank all of our subcontractors, trade partners, and suppliers for their participation in this project and we look forward to a successful 2020 St. Jude Dream Home! 
For more information on how to get involved in the 2020 St. Jude Dream Home and the St. Jude cause, please visit: https://www.stjude.org/give/dream-home/hampton-roads.html