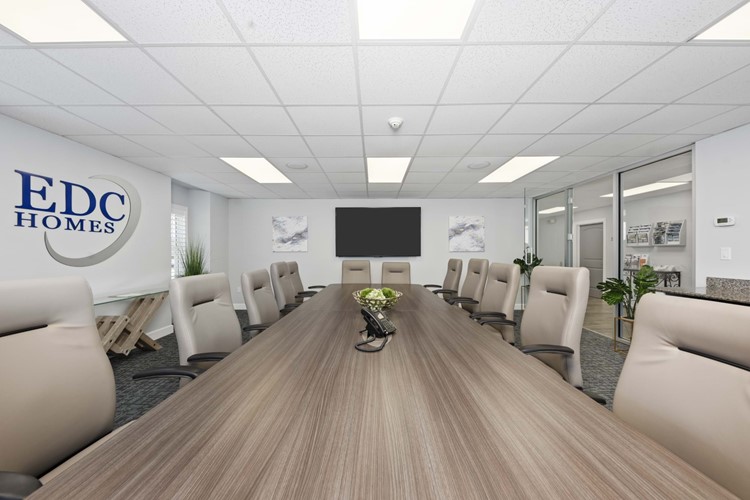 Home Of The Free, Because Of The Brave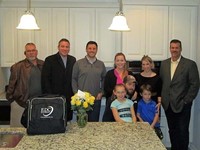 For this military family, life was seemingly normal until unexpected circumstances altered everything for this Father and Husband as he served in the U.S. Armed Forces. In need of a builder to help, EDC Homes​ was given the opportunity to modify one of our plans to become ADA compliant, meeting the needs of this family to make a house truly a Home!
 A Letter from this heroic Military Family:
Our family consists of Joshua (29), Rashelle (29), Lilian (10) and Connor (5). We have been married for 10 years, we grew up in a semi small town in Oregon. Joshua joined the Navy in 2005, right out of high school, just a few weeks after turning 18. Through the past 11 years of Joshua's military career we have lived in Mississippi, Washington and now Virginia, Joshua has been on numerous deployments and has missed an enormous amount life events. Starting with the birth of our daughter and including birthdays, anniversaries, holidays, first steps with the kids and so much more.
He always saw himself giving 20 years of service to his country however, things have drastically changed for our family. On January 18th, 2017 Joshua was severely injured while on deployment with the US. Navy; he had a burst fracture to his L1 vertebrae, resulting in a complete spinal cord injury, broken femur and scapula. As a result of his injuries Joshua is permanently paralyzed from the waist down.
I always dreamed that on our 10th wedding anniversary we would be taking a vacation together, to celebrate all the struggles we had been through, all of the deployments, life changes and to celebrate 10 years of marriage. I never imagined that I would be alone on a flight to Germany on my 10th wedding anniversary not knowing what my husband's condition would be upon my arrival. Upon arriving to Germany, I saw my husband laying in a hospital bed in a medically induced coma, Joshua was in a civilian hospital in Germany. I had so many questions and with the language barrier I felt hopeless and even more scared. Through the grace of God, and many amazing people Joshua is on a road to recovery. Joshua has been through so much medically; 9 major surgeries, 6 medical facilities, removal of a rib to use the bone fragment to assist in stabilizing his spine, a titanium rod in his right leg to stabilize his femur and so much more.
Joshua cannot wait to get out of rehabilitation and be home with our family, he was 5 months into deployment before his injury. He was looking forward to getting home just in time for our daughters softball season to start, he has spent the last several years volunteering as a coach and volunteering around the ball field.
I've included below something that wrote the day that Joshua came out of his coma.
Joshua you are my soul mate, my ride or die, my love, my world and my everything.
Our wedding vows were the traditional "through thick and thin. For better or worse... in sickness and in health" I am incredibly happy we didn't change our vows to be "our own words" because those vows are the true words of love, commitment and eternity.
You are my hero and the most selfless man I know. We have always dreamed and talked about how things would be, what our dreams were, where we want to be in life and what retirement looks like for us. This was never in any conversation we ever had, it was the unspoken. it was something we never dreamed of, something only nightmares could consist of.
It's weird how the world humbles us, God changes "our" plans and how the road has been paved for us and not adjusting or compromising or taking into account "our" plans.
But, one thing I have realized within the last week is that our plans have always involved us and our children, us and our love for each other, us and our ridiculous humor and sarcasm with each other, and the love and laughter we share.
This road was paved with our love, which means it is the strongest of roads, with the strongest of foundations.
There will not be any life adjusting earthquakes, storms, floods or disaster that will destroy our road. Because as long as we have each other we have every survival tool we need to make our road last a lifetime.
No matter how many bad days or moments you have I will always be there for you supporting and loving you. Life has changed drastically for us but nothing has changed my love and commitment to you.
People have asked me every day, "I don't know how are you holding together so well."
The answer is because I do not have another choice, I don't have another option because you mean the world to me and nothing will EVER change that. I tell everyone you have the same heart and the same brain as before this accident. You are the same person, your heart still beats the same, your love as a husband and father is the same. The proof for all of that was your fight to get to where you are tonight.
I love you more than I can put into words but I vow to show you daily for the rest of our lives that nothing will ever come between us, when you fall I will fall with you just to be on the same level with you and support you. When you step, I step because I don't want to miss a beat of this journey with you. I don't want to miss a chance to laugh with you, smile with you and for heaven's sake laugh at you and give you the opportunity to laugh at me!
You are not alone and you forever will be my love.
Here is to the rest of our lives on the new path that God has given us.